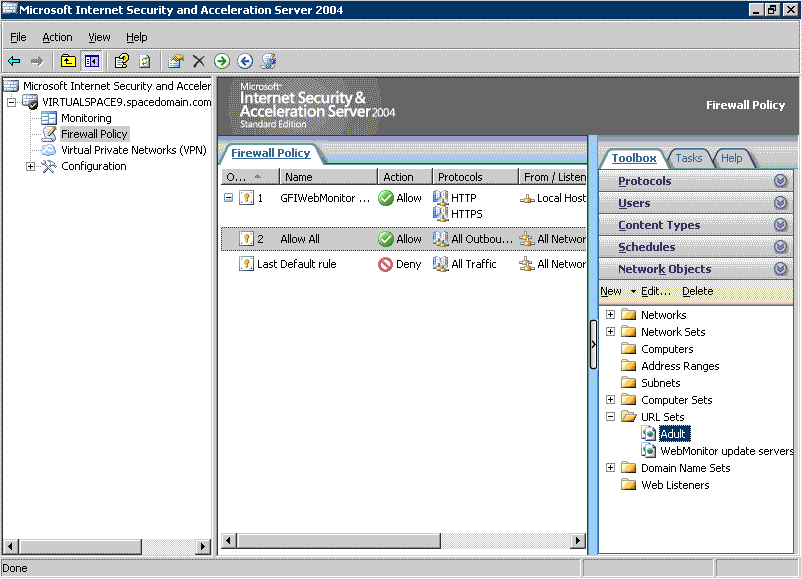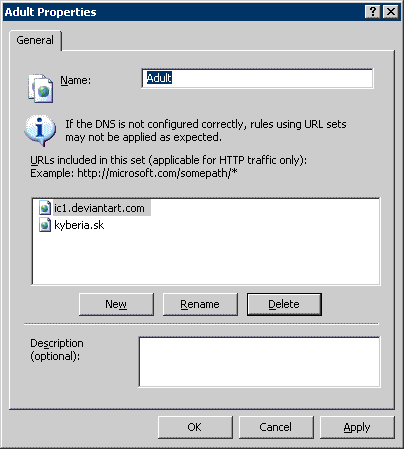 Screenshot 41   List of existing Destination Sets 
4. Go to the Network Objects section, and expand the tree node  URL 
Sets .  
5. Right click on the entry  Adult  and select Properties.  
Screenshot 42   Properties dialog: Viewing the URLs contained in the Adults DestinationSset 
The `General' tab of the  Adult  URL set properties lists the URLs 
which were added by GFI WebMonitor.  
NOTE: You can maintain the list through the Add, Edit and Remove 
buttons respectively. 
48 
 Common ISA Server Setup Tasks 
GFI WebMonitor 3