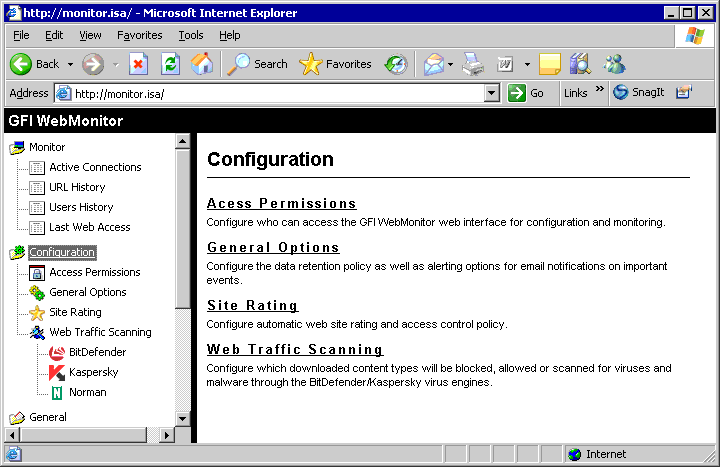 Configuring GFI WebMonitor 
Introduction 
Screenshot 8   The Configuration node 
The GFI WebMonitor interface allows you to configure all of the 
functional parameters required for web traffic monitoring, processing 
and scanning. These parameters are setup through the four sub 
nodes contained within the Configuration node which are:  
  Access Permissions: Configure who can access GFI WebMonitor 
web interface for configuration and monitoring. 
  General Options: Configure the data retention policy as well as 
alerting options for email notifications on important events.  
  Site Rating: Configure automatic Site Rating and Access Control 
policy. 
  Web Traffic Scanning: Configure content checking and anti virus 
parameters to use for monitoring and scanning of downloaded files 
and Internet objects.  
GFI WebMonitor 3 
Configuring GFI WebMonitor 
 17