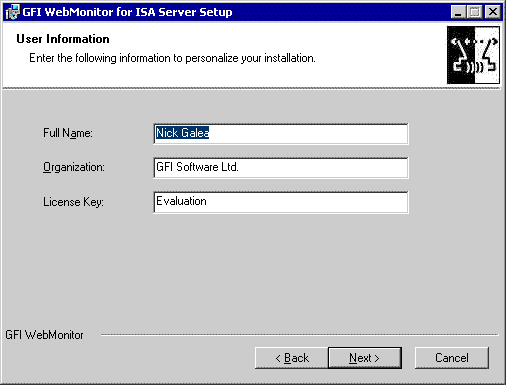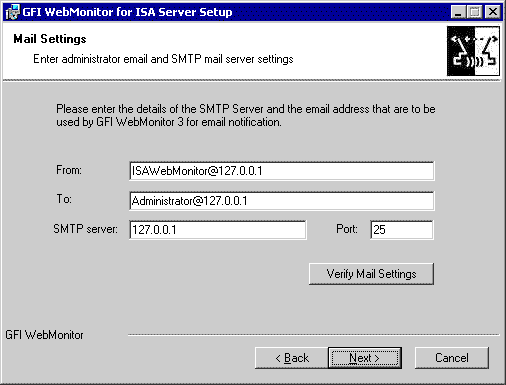 Screenshot 2   Entering User Information 
7. Specify the full username, the company name and the license key. 
If you are evaluating the product, leave the evaluation key as default 
(i.e.,  Evaluation ). Click on Next to continue.  
Screenshot 3   Entering email notification details 
8. Specify the SMTP/mail server details (Hostname/IP and Port) as 
well as the recipient where email notifications on important events will 
be sent. Click on Next to continue. 
NOTE: After installation, you can change these settings from the 
Configuration 
 General Options node. 
GFI WebMonitor 3 
Installing GFI WebMonitor 
 9