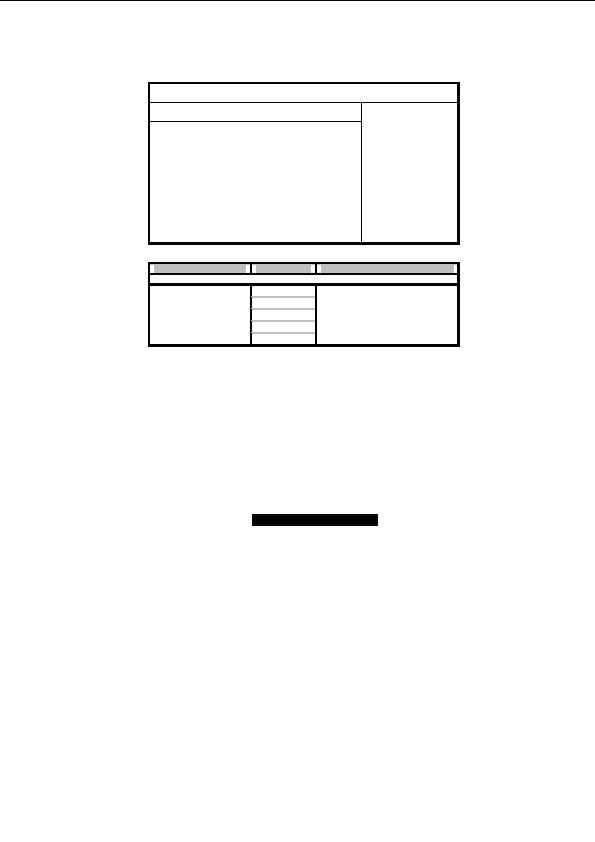 3.8.3   Intel PCI 64 Hub 2 Configuration Sub Menu 
This menu gives options for Intel PCI 64 Hub 2 Configuration settings. Select a menu 
by highlighting it using the Arrow (   /   ) keys and pressing Enter.  The settings are 
described on the following pages. 
BIOS Setup Utility 
Main      Advanced      PCI/PnP      Boot       Security       Chipset         Exit 
Intel PCI 64 Hub 2 Configuration 
Use [ENTER], [TAB] or 
[SHIFT_TAB] to select 
PCI Bus Frequency                               [Auto] 
a field 
Use [+] or [ ] to 
configure system time. 
        Select Screen 
 Select Item 
Enter Go to Sub Screen 
F1     General Help 
F10   Save and Exit 
ESC  Exit 
Feature 
Option 
Description 
Configure advanced settings for North Bridge 
Auto 
This question will allow to select the 
33MHz 
maximum PCI bus speed to be 
programmed. Default will always be 
PCI Bus Frequency             
66MHz 
set to AUTO where bus speed will 
100MHz 
be decided based on the capabilities 
133MHz 
of the device on that bus. 
63 
              http://www.TYAN.com