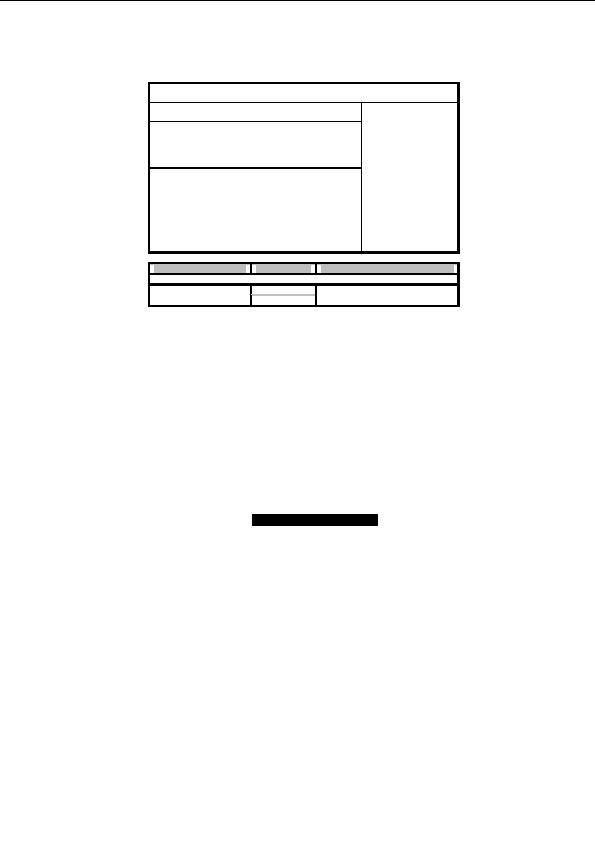 3.8   BIOS Chipset Settings Menu  
This menu allows the user to customize functions of the Intel Chipsets. Select a menu 
by highlighting it using the Arrow (   /   ) keys and pressing Enter.  The settings are 
described on the following pages. 
BIOS Setup Utility 
Main      Advanced      PCI/PnP      Boot       Security       Chipset         Exit 
Advanced Chipset Settings 
Use [ENTER], [TAB] or 
WARNING: Setting wrong values in below sections 
[SHIFT_TAB] to select 
may cause system to malfunction. 
a field 
    Intel E7500/E7501 North Bridge 
    South Bridge Configuration 
Use [+] or [ ] to 
    Intel PCI 64 Hub 2 Configuration 
configure system time. 
Clock Gen. Spread Spectrum               [Disabled] 
        Select Screen 
 Select Item 
+/      Change Option 
Enter Go to Sub Screen 
F1     General Help 
F10   Save and Exit 
ESC  Exit 
Feature 
Option 
Description 
Advanced Chipset Settings 
Clock Gen. Spread 
Disabled 
Enabled/Disabled clock generator 
Spectrum 
Enabled 
spread spectrum feature 
60 
              http://www.TYAN.com