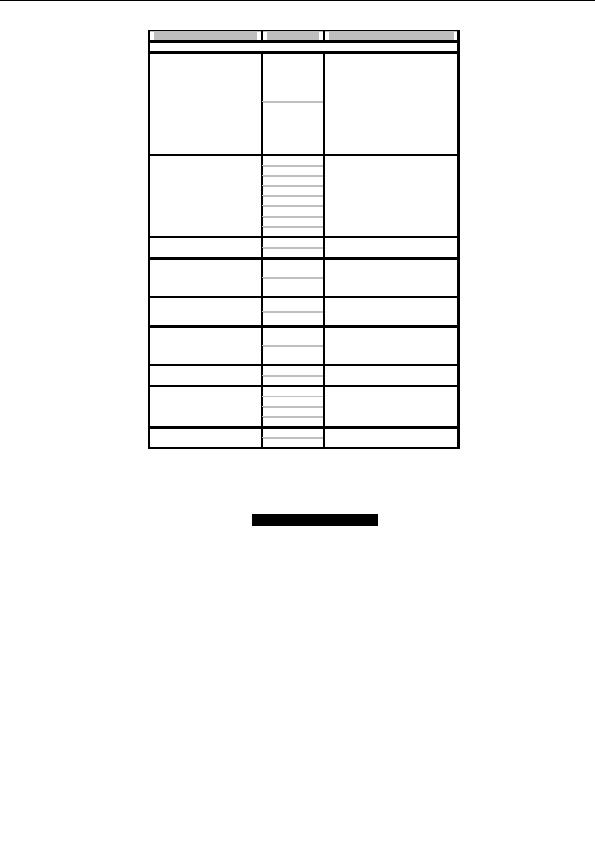 Feature 
Option 
Description 
Advanced PCI/PnP Settings 
The Yes setting allows the 
operating system to change the 
Yes 
interrupt, I/O, and DMA settings. 
Set this option if the system is 
running Plug and Play aware 
Plug & Play OS 
operating systems. 
Set No for operating systems that 
do not meet the Plug and Play 
No 
specifications. It allows the BIOS 
to configure all the devices in the 
system.  
32 
This setting controls how many 
64 
PCI clocks each PCI device can 
96 
hold the bus before another PCI 
128 
device takes over. When set to 
PCI Latency Timer 
160 
higher values, every PCI device 
192 
can conduct transactions for a 
224 
longer time and thus improve the 
effective PCI bandwidth.  
248 
Yes 
Allows or restricts the system from 
Allocate IRQ to PCI VGA 
No 
giving the VGA adapter an IRQ. 
This is the default setting and 
Disabled 
Palette Snooping 
should not be changed unless the 
VGA card manufacturer requires 
Enabled 
Palette Snooping to be Enabled. 
Disabled 
ENABLED: BIOS uses PCI bus 
PCI IDE Bus Master 
mastering for reading / writing to 
Enabled 
IDE drives. 
Allows user to reserve a specific 
Available 
IRQ3 ~ IRQ15 
IRQ for a legacy device (Note: 
most hardware devices & OS used 
Reserved 
do not support manual assigned).  
Available 
Allows user to reserve a specific 
DMA0 ~ 7 
Reserved 
DMA for a legacy device. 
Disabled 
16 K 
Size of memory block to reserve 
Reserved Memory Size 
32 K 
for legacy ISA devices. 
64 K 
Enabled 
Enable / Disable Extended BIOS 
Extended BIOS Data Area 
Disabled 
Data Area. 
52 
              http://www.TYAN.com