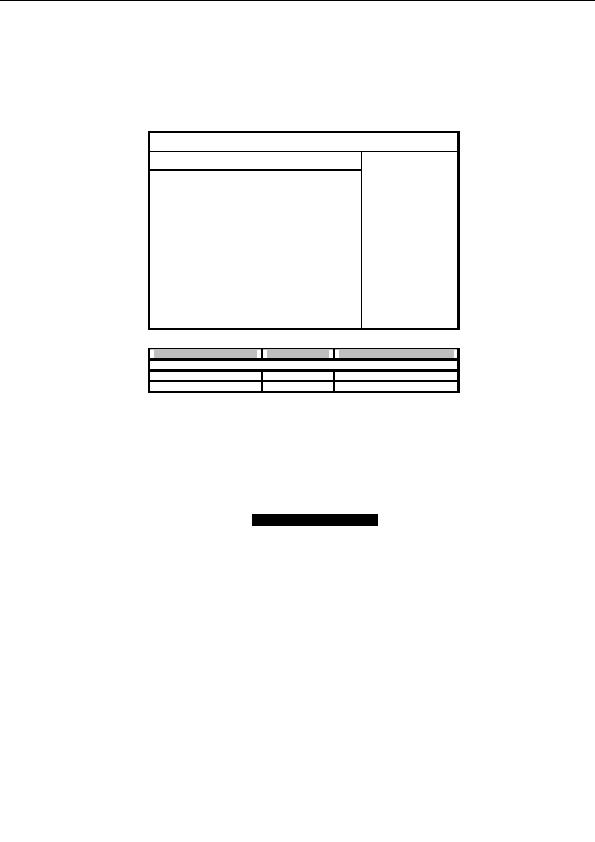 3.3   BIOS Main Menu 
The Main BIOS Menu is the first screen that you can navigate. The Main BIOS setup 
menu screen has two main frames. The left frame displays all the options that can be 
configured. "Grayed out" options cannot be configured, options in blue can be changed. 
The right frame displays the key legend. Above the key legend is an area reserved for 
a text message. When an option is selected in the left frame, it is highlighted in white. 
Often, a text message will accompany it. 
BIOS Setup Utility 
Main       Advanced       PCI/PnP       Boot      Security      Chipset         Exit 
System Overview 
Use [ENTER], [TAB] or 
[SHIFT_TAB] to select 
AMIBIOS  
a field 
Version     : 08.00.09 
Build Date : xx/xx/2003 
Use [+] or [ ] to 
ID              : 0ABBP006 
configure system time. 
Processor 
Type          : Intel (R) Xeon (TM) CPU x.xx GHz 
Logical Count        :  x 
System Memory 
        Select Screen 
Size           : xxxx MB 
 Select Item 
Enter Go to Sub Screen 
System Time                         [12:59:59] 
F1     General Help 
System Date                         [xxx xx/xx/2003] 
F10   Save and Exit 
ESC  Exit 
Feature 
Option 
Description 
Main 
System Time 
HH : MM : SS 
Set the system time 
System Date 
MM : DD : YYYY
Set the system date 
35 
              http://www.TYAN.com