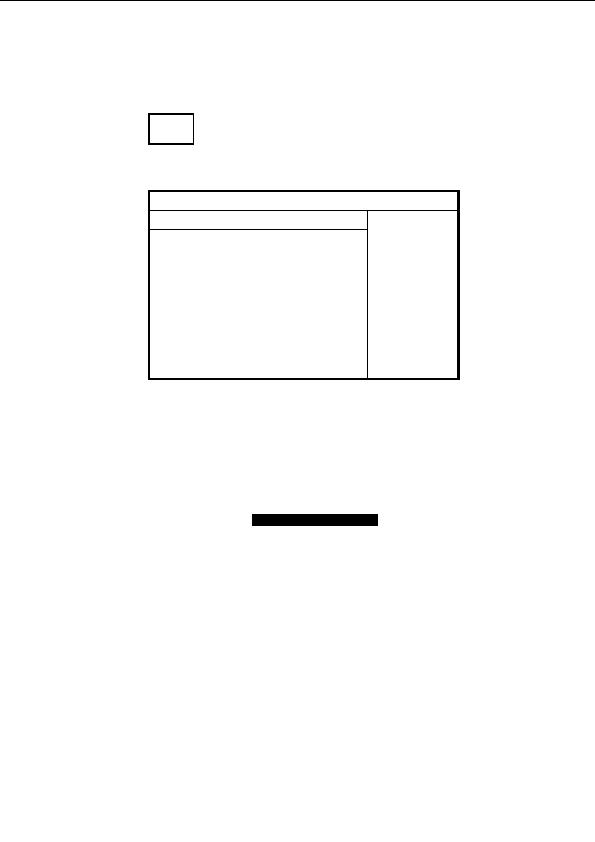 Chapter 3: BIOS 
3.0   BIOS Setup Utility 
With the BIOS setup  utility, you can modify BIOS settings and control the special 
features of your computer.  The setup utility uses a number of menus for making 
changes and turning the special features on or off. 
All menus are based on a typical system.  The actual menus displayed 
NOTE 
on your screen may be different and depend on the hardware and 
features installed in your computer.   
To start the BIOS setup utility: 
a. 
Turn on or reboot your system 
b. 
Press  during POST (F4 on remote console) to start BIOS 
setup utility  
BIOS Setup Utility 
Main      Advanced      PCI/PnP       Boot       Security       Chipset         Exit 
System Overview 
Use [ENTER], [TAB] 
or [SHIFT_TAB] to 
AMIBIOS  
select a field 
Version     : 08.00.09 
Build Date : xx/xx/2003 
Use [+] or [ ] to 
ID              : 0ABBP006 
configure system time. 
Processor 
Type          : Intel(R) Xeon (TM) CPU x.xx GHz 
Logical Count        :  x 
        Select Screen 
System Memory 
 Select Item 
Size           : xxxx MB 
+/      Change Option 
F1     General Help 
System Time                         [12:59:59] 
F10   Save and Exit 
System Date                         [xxx xx/xx/2003] 
ESC  Exit 
To select an item 
Use the left/right (       ) arrow keys to make a selection  
To display a sub menu (A pointer       marks all sub menus) 
Use the arrow keys to move the cursor to the sub menu you want. Then press .  
33 
              http://www.TYAN.com