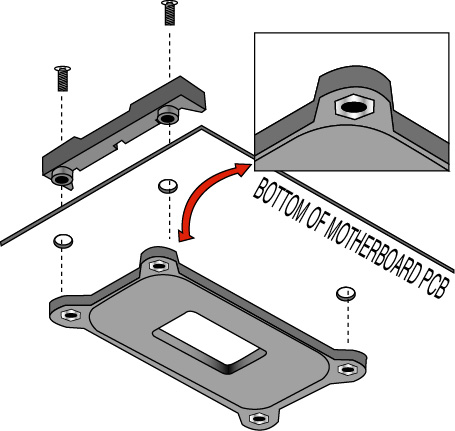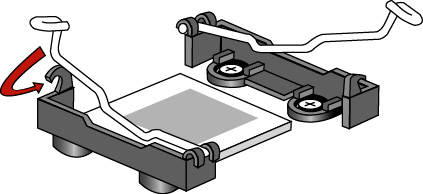 3) 
 Screws should pass through bracket holes and through the motherboard. 
4) 
Tighten screws into the CPU back plates. 
NOTE: The hexagonal nut MUST be on the viewable side of the CPU back 
plate as   shown below! 
5) 
After installing the CPU, seat  the heatsink between brackets on processor 
6) 
Attach heatsink retaining arms by locking them in the hook as shown below. 
26 
              http://www.TYAN.com