Catholic Web Hosting - Catholic Hosting Important Dates
Catholic Web Hosting - Catholic Website Hosting - Vision web hosting is a full-service Internet company driven by the morals of the Catholic Church. Each site hosted by Vision web hosting gets free search engine submission, free email, and lifelong inclusion in the Global Network. In other words, we are committed to making your website thrive.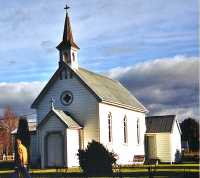 Simply stated, Vision Catholic Website Hosting offers the finest service at unbeatable rates. Please join our Global Catholic Network by hiring us to host your site.
Order Your Catholic Web Hosting Account Now!
Our partners: PHP: Hypertext Preprocessor Best Web Hosting Java Web Hosting Inexpensive Web Hosting Jsp Web Hosting
Cheapest Web Hosting Jsp Hosting Cheap Hosting
Visionwebhosting.net Business web hosting division of Web Design Plus. All rights reserved